Hey, those of you who are undergraduates or have college kids in the family, check out the Colorado Biomedical Informatics Summer Training Fellowship (May 28 – July 19, 2019). What a wonderful program!
Application deadline: April 15, 2019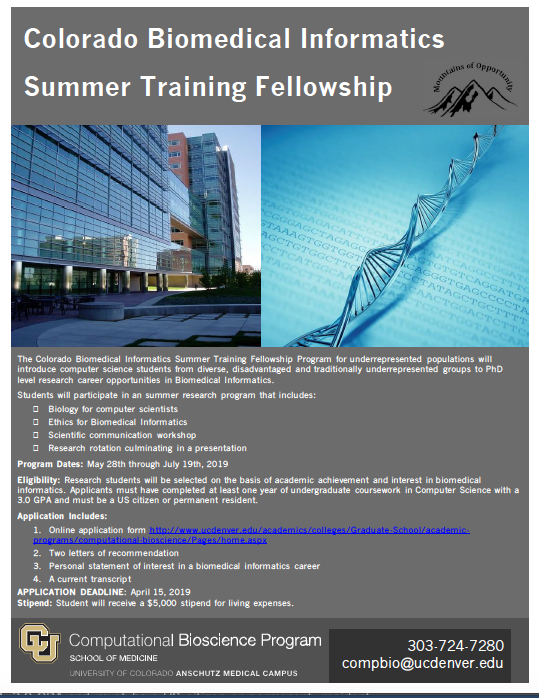 Check for updates here: https://www.colorado.edu/biologyadvising/2018/10/12/colorado-biomedical-informatics-summer-training-fellowship
I attended a similar program the summer of my Junior year. It was the most pivotal moment of my scientific life; it solidified the path to my scientific pursuits!
Continue reading "Biomedical Informatics Summer Training Fellowship (5/28 – 7/19) in Colorado" →